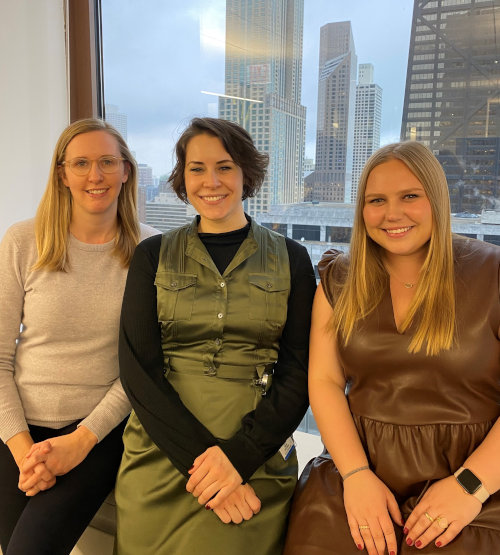 Meet the Community Fundraising Team
Hello and welcome!
We are so excited that you are interested in fundraising for the kids at Lurie Children's! Our team is here to support you in any way we can.
As a nonprofit hospital, we depend on your donations for everything we do at Lurie Children's. Your fundraising supports critical areas of the hospital, helps patients and their families during difficult times and makes our community healthier and stronger.
We've compiled a list of frequently asked questions and ideas & tips that can help you get started. Please free reach to us directly via phone or the contact form with any questions about your fundraiser.
Thank you so much for your support!
Tracey McCusker
Angela Mudd
Madeline Zandhuis

[email protected]
312.227.7267